SNAP (formerly known as food stamps)
SNAP, formerly known as the food stamp program, provides monthly benefits that help low income households buy the food they need for good health.
Note: Most college students are not eligible for SNAP. Click here to learn more about exceptions to this rule.
WIC
WIC is a special supplemental food program for low-income pregnant, breastfeeding, and postpartum women, infants, and children under five years of age. WIC helps you and your baby get healthy foods and healthy advice in the first years of life.
To determine if you may be eligible for WIC benefits, take this pre-assessment
To apply for WIC benefits in Mississippi, you must visit a WIC clinic in person. To see a list of WIC clinics in Mississippi, visit wicprograms.org/state/mississippi
For more information on how to apply for WIC benefits in another state, visit fns.usda.gov/wic/wic-how-apply
The Pantry (Oxford, MS Food Pantry)
The Pantry provides food to residents of Lafayette County.
Hours: 9-11 am on Wednesdays and Thursdays.

If it's possible, please come on Wednesday if you are under 65 and come on Thursdays if you are over 65. However, this is not a hard and fast rule.

How to visit:

Drive to the Pantry, which is located at 713 Molly Barr Rd (by the Oxford Police Station).
Bring a mask and proof that you live in Lafayette County (such as your driver's license or Ole Miss ID).
You will be asked for your name and address, and someone will bring food out to your car.

Note: Normally, the Pantry has a screening process to ensure that its visitors are financially in need of assistance. However, this process is currently suspended due to the COVID-19 pandemic.
Oxford Community Market (OXCM)
OXCM is a weekly farmers market that takes place each Tuesday from 3-6:30 (April through November) at the Old Armory Pavilion, located at the corner of University Avenue and Bramlett Boulevard. The market accepts SNAP and has multiple programs to provide affordable, healthy, locally grown produce and food items to the community.
Double Your Dollars – OXCM provides a dollar-for-dollar match (maximum of $10 match), for customers using SNAP benefits at the market to purchase fresh fruits and vegetables. To participate in this program, visit the market manager's table (at the front entrance of the pavilion) to swipe your SNAP card and receive your bonus dollars.
WIC Farmers Market Nutrition Vouchers – OXCM accepts WIC Farmers Market Nutrition Vouchers, and led Mississippi in the highest voucher redemption rate last year.
OXCM is accessible via the OUT bus line. For tips about visiting a farmers market for the first time, click here.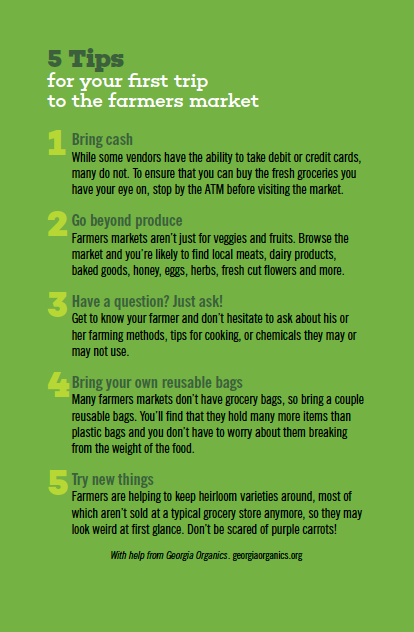 More Than a Meal
More than a Meal is a non-profit organization with the mission to "serve the people of Oxford with good food, encouragement, and a sense of community. A warm meal, fellowship, tutoring for children, and much, much more."