Everything you need to know for your visit to Grove Grocery.
Important Information Regarding COVID-19
Grove Grocery is working hard to ensure our volunteers and patrons stay safe during the pandemic. To learn more about what we're doing to promote social distancing and while providing valuable resources to our patrons, click here.
Location and hours
The Pantry is located in Kinard Hall, Room 213. (This is the same building in which the University Police Department is located).
For the fall 2020 semester, we are open Monday and Tuesday from 3-8 PM, and Wednesday through Sunday from noon until 5 PM.
Parking & Bus Lines
There is a parking spot reserved for Pantry patrons outside of the building. There are also several OUT bus stops in the area. OUT buses are free to ride for UM students and employees. To learn more about the bus lines, click here.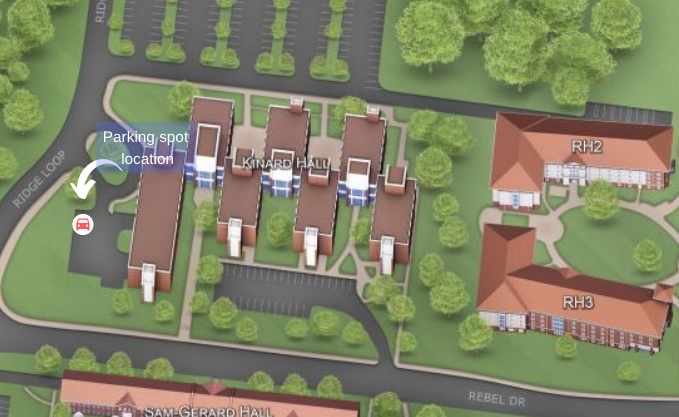 How it Works
Arriving at the Pantry
The Pantry is located in Kinard Hall, Room 213. A volunteer will greet you when you arrive.
Shopping
Using the provided bags, take as much food as you need. Be sure to check out the refrigerator and freezer, as there is often fresh produce or frozen items. Pantry also stocks toiletry items and cleaning products.
Help us better serve your needs
Before you leave, make sure to fill out a survey of your experience so that we can better meet the campus community's needs. A volunteer may also weigh your grocery bag to help us better estimate the number of meals we provide each month.
Confidentiality
Visits to Grove Grocery are confidential. Volunteers are trained to respect patrons' privacy and we do not ask for your name or ID.